Whole Home Water Revitalizer - HD-24 for homes over 2500 sqft.
Vendor
Natural Action Technologies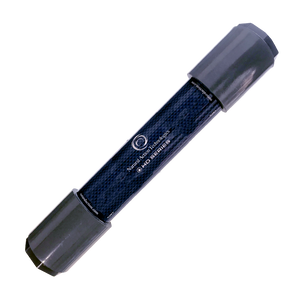 Use coupon code 
WATERISLIFE-10 
to get 10% off 
any purchase
from Natural Action
.
.
Finance Options Now Available!
3 month         $499.67            0%
6 month         $262.33            5%
12 month       $137.41          10%
Water is life, and living water means more vitality for you and your family. The easiest and most convenient way to revitalize all the water in your home is with the Structured Water Revitalizer Whole Home unit.
It not only brings a beautiful molecular crystallinity to the water (as you can see here) it also increases the water's oxygenation, and naturally softens the water which, of course, minimizes any mineral or rust deposits that might otherwise build up in your plumbing or kitchen appliances. In fact, structured water flowing through the pipes in your home can even clear out any existing mineral deposits from hard water!
Best of all, it has a similar effect in your body - helping you to clear out any toxins while penetrating deeply into your cells with more bioavailable hydration.
And because these flowforms increase the photonic and biofield energy in water, they bring increased energy, clarity, immunity, and stamina to your body.
There are two models to choose from, depending on the size of your home. The HD12 serves houses up to 2500 square feet. And the HD24 is for anything larger. Both of them work on the principle of biomimicry, which means "copying nature". 
In nature, water's dynamic movement patterns are what enliven it, giving it the capacity to bestow life to the fish, plants, animals, and people who drink it.
Inside the cannister of the Whole Home Unit, water moves through a vortexing flow form that aligns the dipolar H2o molecules into hexagonal geometries just like a liquid crystalline lattice and activates the water's natural ionic charge. It's the same way that water flowing through a stream will tumble over rocks and cascade over waterfalls. 
The canister can be installed downstream of a filtration system, or completely independent of one. Check the "filtration" tab for our carbon filter recommendations.
All our products are made in the USA with a rigorous standard of high quality. They come with a 10 year warranty against any defects, and a 90-day product satisfaction guarantee. They're easy to install, require no maintenance or electricity, they ship quickly, and once yours arrives, we have world class customer service to support you. So it's an investment you can feel good about. We truly care about you and your water, and we're devoted to helping you thrive.
To learn more or to purchase, click the "buy now" affiliate link