Water Voices from Around The World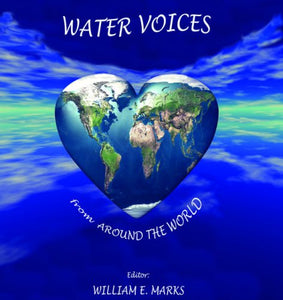 A new book and voice for water and the life gracing our planet's biosphere.
A voice that flows through all kingdoms of life, as well as the human realms of science; philosophy; politics; history; art; economics; religion; society; music, and culture.
Each of the 77 authors in this book presents unique water knowledge. Certainly, there is wisdom in heeding the guidance and inspiration proffered by these profound people from every walk of life, including several recipients of the Nobel Peace Prize and Stockholm Water Prize.
This book is published in consideration and support of the United Nations' effort for the 'International Decade of Action - Water for Life, 2005-2015'. This decade-long UN water effort was initiated by the Republic of Tajikistan, and unanimously supported by UN member states.
Three years in the making - this oversized tabletop book provides a visual journey into the esoteric and mystical worlds of water - while the letters, articles and 400 color photographs present guidance, new insights, and unique research about the precious entity of water.