Water and Salt, The Essence of Life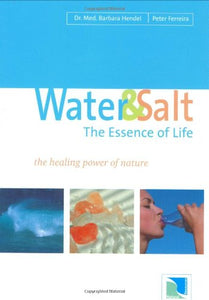 Profound content but easy to read, this book represents the definitive statement on the subjects of water and salt.
The book transports readers into the fantastic world of the two essential elements of water and salt and initiates them into the secret powers of nature. It also gives practical tips for increasing ones well being, finding ones physical and emotional balance, raising ones consciousness, and achieving unlimited energy.
The aspects about energies and the information that the original Himalayan crystal salt supplies to our body is especially fascinating. The book also conveys esoteric knowledge about how the basic elements of water and salt can be integrated into ones life.
The book paves the way to a healthy and holistic lifestyle.