Water and its memory: New astonishing insights in water research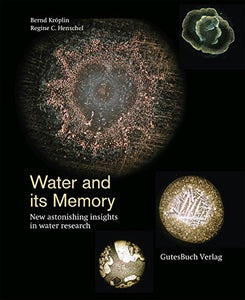 Water has memory - a deep insight into the essence and life of water

Water reacts sensitively to external influences and stores information in nature - and in us. Water communicates over distances. Testimony of this are fascinating water drop-images in which these phenomena of memory are fixed perceptible to everyone.
Prof. Dr. Bernd Kröplin, Regine C. Henschel and their team are tracking these secrets. Reproducible experiments with fascinating images give a deep insight on how radiation of mobile phones, ultrasound, music, vibration therapies and even love and thought-provoking work. A completely new picture of the role of water in nature and the human body.