The Everything Tensor Ring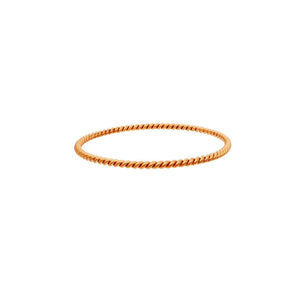 This Ring, which has no name, contains the energetics of every Ring created, including Atlantian and pre-Egyptian.
Tensor fields were utilized in these times, and others.  We had seen a while ago that all Tensor Ring etheric templates are connected throughout time and space.
This Ring, Brenda has described as Chaotic Chaos! It is not for all, though for some it has been very peaceful and they love it. 
Not everyone will be drawn to this Ring, as it does not always come with Grace and Ease. But it is certainly powerful, for lack of descriptors for it.

Please watch for updated Reviews as this Ring is just now being publicly released, and every person is going to have a different experience with this super powerful field !
Please do not confuse the Everything Ring energetics with the new Finger Ring energetics. The Everything Ring and the Finger Ring contain numerous Tensor Ring frequencies, it is a smooth and harmonious bringing together of only the frequencies created and used by Twistedsage Studios.

As most times when creating or updating a Ring, it doesn't come out how I consciously intended it to be!  This one is no exception... 

The end of October this Ring was intended to be a ring for use in radionics. Each time I have tried to recreate it, each set of rings has felt and acted slightly different, yet are all basically the one Ring. 

Some people love them. Some don't.  I wore several styles and varieties of this ring, 24/7 for 6 weeks. I took them all off a couple days ago and sighed a huge sigh of relief.  I still cannot say what the Ring was doing for me.  At the time, I described it to others as such:   Imagine that you are a bucket of muddy water, but all the sediment is at the bottom and your waters are clear.  And then imagine the Everything Ring as being this powerhouse of energy, stirring up every little crevice of your being and keeping the waters muddy.  That's what I saw it doing for me. 
And yes, this is a super powerful Ring. 
Holding one in each hand creates an enormous stir of energy, which even thinking about makes me nauseous and begin to vortex.  As always, it is the soul the determines what is in the highest and best to come through the Ring, whether it is uncomfortable or not!  I also know there are other simpler paths, but this is not a bad distraction at all!

There is so many possibilities within this Ring, for those who can navigate it.  And for others, just you wait, as there is a whole new energy about to surface!  With purity and ease...  more on that before next equinox!

The limited edition Ring is approximately 3", inside diameter.  I can fit it over my hand and onto my wrist. 
To learn more or to purchase, click the "buy now" affiliate link