The Biodynamizer - Water Structuring Vortex - Ships from Europe
Vendor
Water is Life Shop
Use code 
WATERISLIFE10 
to get 10% off
the Biodynamizer

The biodynamizer® is a hydrodynamic device that reproduces the natural cycle of water in an accelerated way by copying its movement as it flows freely in nature. This 100% natural technology makes it possible to biodynamize tap water so that it regains its characteristics of living water comparable to that which flows in nature, that is to say regenerated and vivified water thanks to the following 3 basis principles of dynamization: the movements, the magnetism and the natural vibrational frequencies. Such dynamized water has qualities comparable to those of water which springs spontaneously from the Earth by its own energy or from mountain or cascade water.​
The Biodynamizer ® is the most complete water dynamization device on the market because it applies 21 principles of dynamization of water:
The Swiss water quality specialist, Benoît Saint Girons, who wrote a book on this subject in 2020 qualified the Biodynamizer as "the most efficient water dynamization system on the market" by giving it a rating of 18/20, the highest score! (book written in French: "la qualité de l'eau")!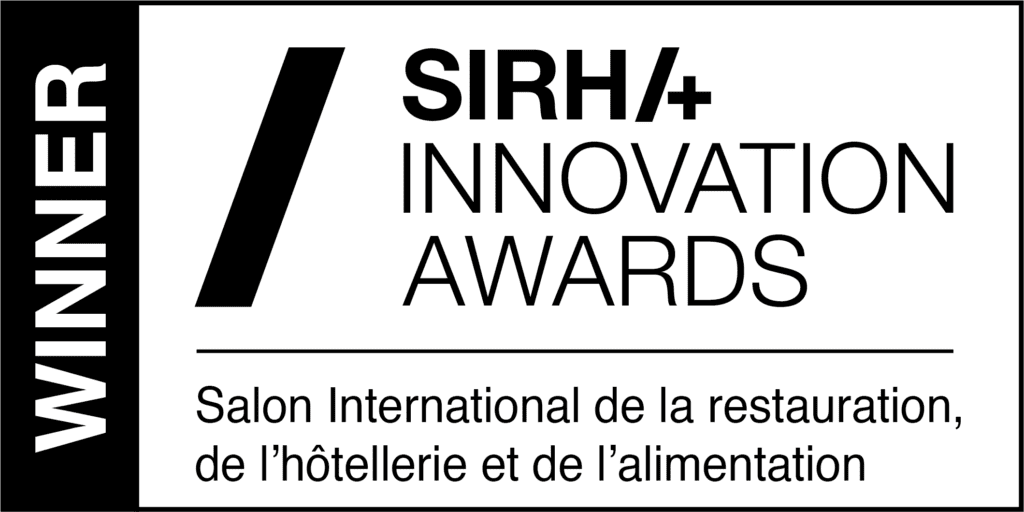 « Great water quality and I finally have soft skin »
A.P, Lasne Belgium
« I can only say that the children drink more water and they said it tasted the same as in Switzerland! And the shower is great. My skin no longer feels tight from the salt in my water softener! »
NVL, Rhode St. Genese Belgium
« For almost a year, Gordon, an adorable ten-year-old German dachshund and faithful companion, has been drinking only dynamized water both at home and during our hikes in the forest. Concretely, he no longer drinks tap water, whose vibratory rate averages just over 2,000 BU (Bovis Units), and drinks much more than before thanks to this energized water which easily exceeds the 15,000 BU. Since Gordon's diet is more qualitative, I notice that my dog ​​has more vitality than before. As for me, I only drink dynamized water and I only eat organic, ethical and local foods and I am also in great shape. I advise all owners of dogs, cats, horses or others to share this pure and dynamized water with them because it is much more qualitative nutritionally and vibratory for the good health of our companions. »
E A V. La Hulpe, Belgium
« Following the installation of the Biofilter and the Biodynamizer, the smell and taste of chlorine has disappeared, which is really very appreciable, both for health and for the desire to drink enough every day. I really noticed a more pronounced urge to drink regularly during the day. Before I had to think about it and force myself and now I don't have to think about it, the desire is still there. […] I decommissioned everything I had as a supply of still water (Evian because in a glass bottle + spring water that we got in the heights of Lausanne) and kept two cases of sparkling water (Badoit) because I like to drink it from time to time. With this new filtered water, I no longer have any attraction for this sparkling water, instinctively I drink this Biofiltered and Biodynamized water and my stock of sparkling water has hardly decreased in several months! I could also say that showers with this water are much more appreciated. It is in any case much more pleasant and does not dry out the skin as before. […] On the energy side, this water associated with a healthy and balanced diet gives me the "power" for my intense sports activities, therefore also for the usual daily activities. »
Eric L. Switzerland, 2021
"I'm happy with the filter and biodynamizer system, I tested on the pulse with my friend, the water flowing from the tap is vibrationally excellent, the same for the taste. I live in Crans Montana. At the base my water was already correct in taste but not in terms of vibratory life, the fact of dynamizing it improved it »
Adele R., Switzerland, 2021
« We have noticed privately that our family kefir production is doing very well. The kefir grains are much larger than when we used undynamized water. We also observe a decrease in skin problems in the family »
L.J.P, Cotenchy, France
« Just to give feedback on the Biodynamizer, people often ask me how I manage to make such beautiful and rich germs :–) Well then I send them back to the site to explain that I do this with the water that comes out of my faucet installed with a Biodynamizer. »
E.S, Waterloo Belgium
« I allow myself to come back to you because I am thirsty and I miss your water! It's incredible! I no longer drank it for a while. I took other waters and yuck! Difficulty digesting them, nausea, not wanting to drink them. I go to Bruno and Anne on Monday and ask for a glass of water. I didn't initially know it was your system. Happiness! I rediscovered this pleasure from the first sip when you came. Light, soft, digestible, better elimination, thirst again and desire to drink constantly. A feeling of hunger too that I haven't had for a long time. I wanted to share this little experience with you. »
CD, Lasne Belgium
Belgique
« We actually notice a much softer and rounder water, very pleasant to drink (we clearly drink more water). Limescale also seems less present on the walls of the showers. The showers are very pleasant, the irritations and itching after the shower have disappeared. »
Romain C., Switzerland, 2022
« I brought in a biogeologist to analyze my house. I put two glasses on the table, one with drinking water from the village and a glass from my tap after going through the Biofilter and the Biodynamizer. He simply circled the first glass (drinking water) and didn't find much interest in it. He then took the dynamized water. Without even drinking it, he found an energy that radiated beyond the table!!! He found it magnificent even before putting it in his mouth. And the top, he asked me if it was not spring water! Isn't that exactly what we're looking for! He then liked the taste very much. He is a water professional and does not know the system. He is interested in an installation. »
Pierre C., Switzerland, 2020
« The feedback is very good: Very good quality and light taste in the mouth (no more chlorine smells), ease of drinking and therefore better hydration (before I forced myself to finish my liter a day). Less itching on the skin. And it must be said that having quality water directly from the tap is a real comfort for the whole family! »
Fabio B., Switzerland, 2020
« […] it may seem secondary, but for us it is not a detail; I hardly buy bottled water anymore (still exceptionally when we invite people home). While we only drank bottled water before because the tap water tasted bad taste, we now only drink tap water. I put it in a carafe and I have the impression that I personally drink it more spontaneously than before. I can also communicate another detail but I cannot affirm that water is the origin or at least the only origin; My husband's psoriasis is less noticeable on his elbows where it has been persistent for years. »
Patricia H., France, 2020
« I am fully satisfied with the Biodynamizer, both on the "taste" side, we literally take pleasure in drinking water and even my dog ​​who does not hydrate often, I surprise him to drink more. That is to say ! I was already equipped with a geothermal shower head and yet I still noticed a change when I got out of the shower with softer skin and less prone to irritation. In addition, residing in the north of France with a limestone index close to 40 degrees, I can also notice a decrease in traces of limestone and the formation of it in all my water points. It is therefore with great pleasure that I talk about it to those around me who are receptive to this subject. A big thank you to you for this product as well as the well-being it provides in terms of comfort, health, and inner balance. »
Aurelien L., France, 2020
« We are delighted with this new water. I drink more tap water than before because it is really much better. In terms of vitality, I could not answer you because this period is so troubled that other factors are added… Our plants seem to be thriving very well with their new watering! »
Sophie F., Switzerland, 2020
« I am satisfied with the bio dynamiser, the water is much softer and more pleasant. I see a big difference in the skin. »
Isabelle A., France, 2020
« My ex used biodynamized water on 2 plants in the living room (rubbers) that were at least 20 years old and that we had never repotted or put potting soil on them, just water. Well they got opulent »
Thierry M.France, 2021
« The batch of alfalfa that I made my entourage taste blindly had a unanimously better taste in the comments »
R.S. market gardener in Dixville, Quebec, Canada
« I take this opportunity to share with you my complete satisfaction with the Biodynamizer which, in addition to my domestic needs, allowed me to water during this disastrous summer, a 300m2 vegetable garden at the rate of one and a half hours of watering (between 7:30 p.m. and 9:00 p.m.) every three to five days (coupled with organic hay mulching) and this during the worst known drought in our Marais Poitevin. I have never used the water from my well in front of the luxuriance of our plants and the harvest with this type of watering targeted at the level of the roots of the vegetables. My neighbors who watered every night for a meager harvest, asked us about our method, which allowed me to give you well-deserved publicity. »
M.P. Marais Poitevin France