Silica Water the Secret of Healthy Blue Zone Longevity in the Aluminum Age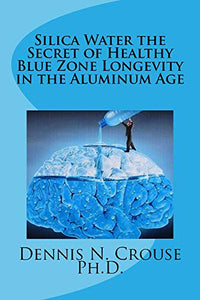 Research on the world's five blue zones, where people live longer than normal, reveals high levels of dissolved silica in their drinking water.

This book describes this research and explains why dissolved silica is a causal factor of longevity.

Learn how silica water prevents, and heals the following conditions and terminal diseases:
Alzheimer's, Atherosclerosis, Heart Disease, Autism, Multiple Sclerosis, Osteoporosis, Parkinson's, and Seizures.

Dr. Crouse majored in biochemistry at Harvard College and has a Ph.D. in chemistry from Harvard University.