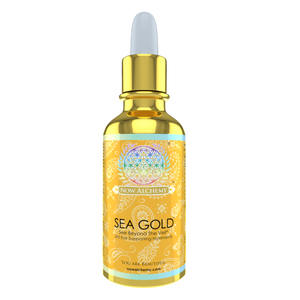 Use coupon code 
WATERISLIFE 
to get 10% off 
any purchase
from Now Alchemy
.
. 
Ingredients:
24K Bioavailable Stabilized Gold
72+ Naturally Occuring Dead Sea Minerals
Solfeggio Harmonized & Purified Water
Sunflower extracted phosphatidylcholine
Frankincense extract
Myrrh extract
Birth Tree extract
Monk Fruit
Potassium Sorbate
Love
Reported Benefits:
The following are a list of benefits that are commonly received, but Now Alchemy does not imply a guarantee that you will receive these benefits as everybody's body is different and responds differently to natural herbs & remedies.
Stress Relief
Anxiety Support
Boost the Immune System
Brain Function
May Help with PTSD
May Help with ADD & ADHD
Colorful Dreams
Lucid Dreaming
Supports Meditation Practices
Cardiovascular Health
Libido Anti Parasite and Anti-Viral
Anti-Aging
Study Support

Helps wiht Focus
Activates Higher Dormant DNA
Awaken the Divine Self Within
Enhanced Aura Glow
Healthier Skin
Faster Growing Hair
Removes Unnecessary Hunger
May Help Remove Cravings
May Help with Symptoms of Autism
Deeper More Restful Sleep
Acheiving Higher States of Conciousness
May Releive Period Discomfort
To learn more or to purchase, click the "buy now" affiliate link