Quantum Field Upgrade - Pick 4 BUNDLE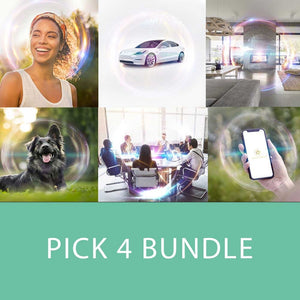 You can pick any combination of four Quantum Upgrade services.
– Harmonize and boost the Energy
– Neutralize Negative Frequencies
– Harmonize and Neutralize EMFs
– Support your Plants and/or Pets
– Attune Happiness
– High flexibility regarding Hawkins scale values:
– Hawkins Value ranges from 500 – 900
You can change these values at any time
– 30 min. Booster available for each day for each product of your bundle (Booster Range 1000 – 1200)
– You can easily cancel before the end of the free trial.
– You can easily cancel up to 3 days before the next payment date (either once per month or once per year depending on your choice).