Bundle: Precious Prills Starter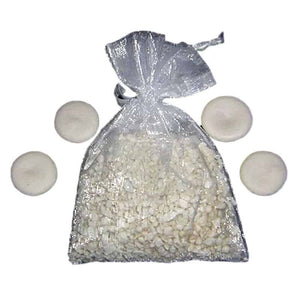 Drink for superior hydration.
Add to your bath for rejuvenation.
Spray on hands, face, in your mouth and on your tooth brush.
Great for cleaning baby's bottom at diaper changes.
Clean and/or soak fruits & vegetables to enhance flavor, raw or juiced.
Spray bottom of frying pan and/or top of the food when cooking, for added moisture.
Spray & wipe counters and sinks to clean.
Add to toilet tank to help clean septic systems (may corrode plastic or metal over long periods of time).
Add to a humidifier, as breathing Prill Water vapor helps people with a sinus or lung problem. It repels black mold, and helps eliminate odors, creating a healthier indoor environment.
Use to extend the life of cut flowers, and to improve the health of your pets.
Try Bath Prills (2 lb.) to make Prill Water in your bath or hot tub.
To learn more or purchase, visit the (Life Enthusiast) site from the "Buy Now" affiliate link.