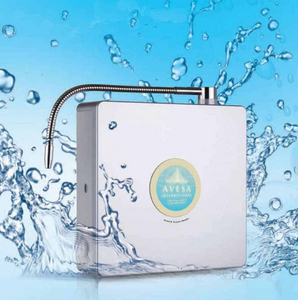 If your drinking water consists mainly of tap water or filtered water, it just might be harming you!

We all know that water is crucial to our well-being, but how can we hope to stay hydrated in a world filled with pollutants?

Introducing the Avesa Wellness Water System
With Crystal-Boost Technology

"Proprietary Crystal-Boost technology spins the water and lifts its vibration … isn't it time that you lifted above fear and doubt into a life of health and balance?" – Sri Ram Kaa

Introducing the Avesa Wellness Water System uses the unique Crystal Boost system gives the water a vortex spin that actually lifts the vibrational quality of the water. Imagine pure freshwater from a high mountain stream! The Crystal Boost contains pure quartz crystals from deep within the earth. These silicon dioxide crystals erase the negative memory of the water and lift the vibration of the water to a 'Garden of Eden' level.

How about 5 gallons of guaranteed CLEAN water for less than 20 cents? This 5-filter system includes one sediment pre-filter, two carbon conditioning filters, one ceramic alkalizing filter, and the Crystal-Boost filter.

Avesa Wellness Water with Crystal Boost Technology is a quantum leap forward. Enjoy water that is clean, healthy, and carries an energy that is spiritually uplifted and alive! Avesa Wellness water assists you to clean your internal cells and organs. As you enjoy this gift you will experience a new vitality for life.

To learn more or purchase, visit the (Life Enthusiast) site from the "Buy Now" affiliate link.