Amethyst Point Water Bottle - Gem Elixir & Crystal Essence Glass Bottle
Vendor
Water is Life Shop
---
Amethyst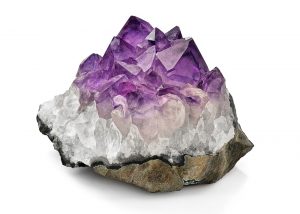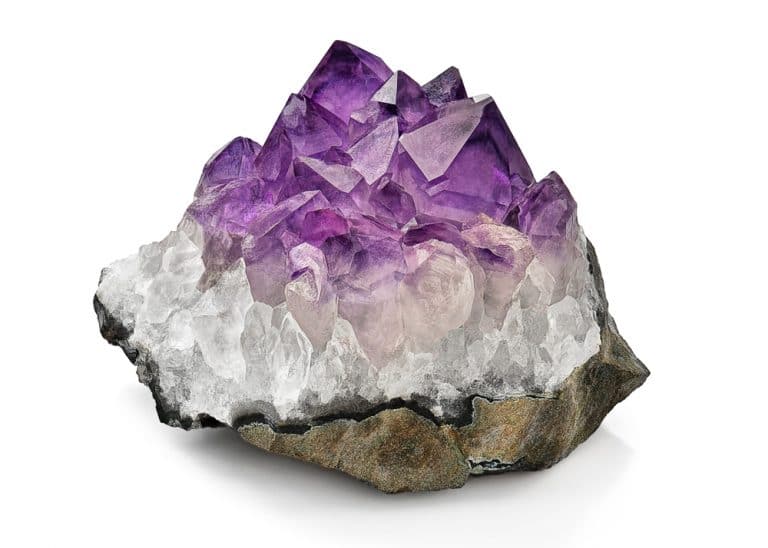 Ever a guiding light to psychic practitioners, and a beautiful crystal for use in jewelry besides, Amethyst is both popular and powerful.
It can awaken you to higher wisdom and connect you to guidance from beyond the physical world, but it's just as effective as a stone for physical healing too. As well as soothing headaches and joint pain, Amethyst also has an aura of tranquillity about it.
Because of this, it's a good crystal for stress relief, and for stopping your mind from cycling through the same handful of worries over and over again, disrupting sleep and concentration.
Benefits Of Our Crystal Infused Water Bottle
Drink Gemwater Every Day; Anywhere You Go

 - Our crystal bottle will vibrationally charge your water with gemstone energy!

Combine Beauty And Function

 - Our beautifully crafted bottles are constructed from high-density borosilicate glass.

Real Crystals

 

- Avoid fake crystals made from dangerous and vibrationally dull resins, glasses, and plastics. 

Makes the Perfect Gift

 - Our set is the ideal gift for the crystal healing enthusiast. Your friends will get to experience pure energy right out of the box. Each set includes - 1 bottle, one complete set of gemstones, and one protective neoprene sleeve.

Bottle Capacity

  - 17oz (500ml)
The Amethyst crystal properties are deeply connected to the third eye chakra, the center of spirituality and intuition, and the crown chakra, the chakra that governs our connection to the universe. These energy centers can be associated with the color purple, which helps to explain why Amethyst crystal is such a powerful stone to balance, open, and activate the third eye and crown chakras. When working with the Amethyst crystal healing properties to bring more peace, relaxation, and spiritual awareness into your life, you'll begin to understand why Amethyst is one of the most popular and sought after crystals around the world. 
You can create your own gem-essences and gem-elixirs at home with elegant crystal-filled glass vessels. When water is near a crystal for some time, it causes the water's molecules to rearrange their structure to match that of the crystal. It's a property known as "epitaxy" or "transference," where any solid or liquid that is highly coherent (like a crystal) will bring more coherence to any random (bulk) water that it is in or near. So, if you have quartz in your water, for example, the hexagonal silicone dioxide, SiO2 structure will lower the waters surface tension and align the dihydrogen oxide molecules into hexagonal rings that match the hexagonal matrices of the quartz.


If you're feeling skeptical, that's ok. But know this, the practice of infusing water with crystals has been around for thousands of years AND has been proven by various studies including a Nobel prize-winning study from 2006 by Dr. Gilbert Ling, which showed how water stores energetic imprints. And Dr. Wolfgang Ludwig also proved that these imprints left on the water are transferable to other living organisms (like humans). Dr. Patrick Flanagan and Dr. Marcel Vogel also did pioneering research into the effects of crystals in water, and their effects on the human body. But the best proof is personal experience! Try drinking gem-water, make your own body water more crystalline, and notice the incredible difference you feel!