Gemstone Glasses - Gemwater Crystal Elixir Tumblers
Vendor
Water is Life Shop
BENEFITS OF CRYSTAL INFUSED WATER
Drink Gemwater Every Day; Anywhere You Go - vibrationally charge your water with gemstone energy!
Safe Crystal Energy Infusion - Our stones don't touch the water, with a two-chamber concept provides all the benefits from the crystal energies without the fear of contamination.
Combine Beauty And Function - Our beautifully crafted bottles are constructed from high-density borosilicate glass. A well-designed glass barrier separates your water from the gemstones.
Real Crystals - Avoid fake crystals made from dangerous and vibrationally dull resins, glasses, and plastics. 
Makes the Perfect Gift - Our set is the ideal gift for the crystal healing enthusiast. Your friends will get to experience pure energy right out of the box.
You can create your own gem-essences and gem-elixirs at home with elegant crystal-filled glass accessories. When water is near a crystal for some time, it causes the water's molecules to rearrange their structure to match that of the crystal. It's a property known as "epitaxy" or "transference," where any solid or liquid that is highly coherent (like a crystal) will bring more coherence to any random (bulk) water that it is in or near. So, if you have quartz in your water, for example, the hexagonal silicone dioxide, SiO2 structure will lower the waters surface tension and align the dihydrogen oxide molecules into hexagonal rings that match the hexagonal matrices of the quartz.

If you're feeling skeptical, that's ok. But know this, the practice of infusing water with crystals has been around for thousands of years AND has been proven by various studies including a Nobel prize-winning study from 2006 by Dr. Gilbert Ling, which showed how water stores energetic imprints. And Dr. Wolfgang Ludwig also proved that these imprints left on the water are transferable to other living organisms (like humans). Dr. Patrick Flanagan and Dr. Marcel Vogel also did pioneering research into the effects of crystals in water, and their effects on the human body. But the best proof is personal experience! Try drinking gem-water, make your own body water more crystalline, and notice the incredible difference you feel!
Lapis Lazuli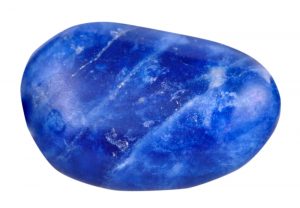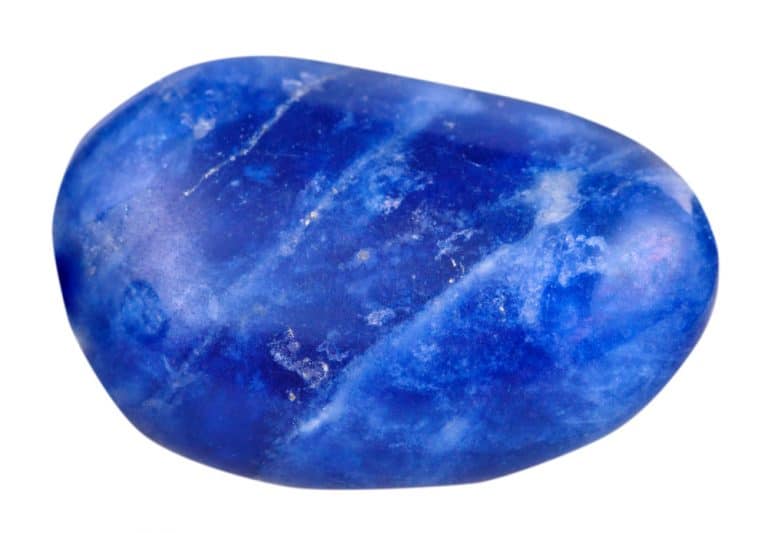 The high vibrations of Lapis Lazuli make it a crystal that is very appealing to anyone wanting to fast track their spiritual growth. Of course, there are no real shortcuts to enlightenment, but there are certainly ways to boost your receptiveness to divine guidance, and this stone is one such way.
This crystal promotes a clear mind, as well as openness and honesty in your communication. It helps you to connect higher ideas and thoughts with more mundane principles of living, and see your physical and spiritual selves as two halves of the same whole.
Agate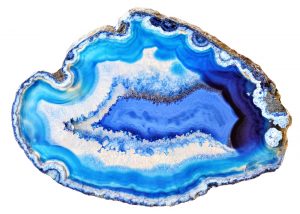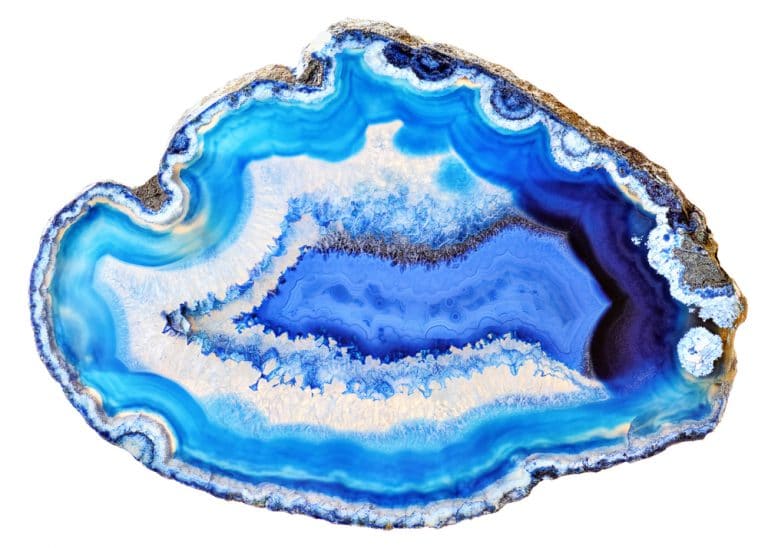 Agate works because it connects you to a broader perspective, and it helps you to see the pros and cons of any given situation. This makes it a good stone for those of us looking to enter a new chapter in life – a new relationship, a new career move, and so on – safely and with confidence.
For centuries, Agate has been heralded as a stone of remarkable balance and grounding energy. There's a great sense of positivity within Agate that means that even the most cynical and world weary among us can find some hope for the future from letting this stone's energies in.
Amethyst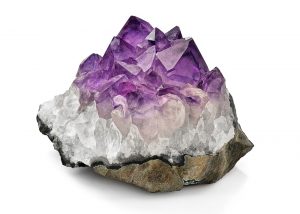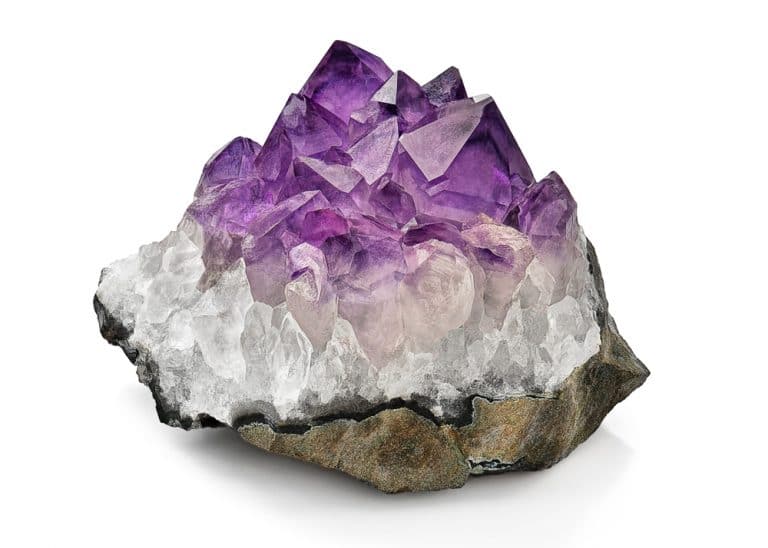 Ever a guiding light to psychic practitioners, and a beautiful crystal for use in jewelry besides, Amethyst is both popular and powerful.
It can awaken you to higher wisdom and connect you to guidance from beyond the physical world, but it's just as effective as a stone for physical healing too. As well as soothing headaches and joint pain, Amethyst also has an aura of tranquillity about it.
Because of this, it's a good crystal for stress relief, and for stopping your mind from cycling through the same handful of worries over and over again, disrupting sleep and concentration.
Rose Quartz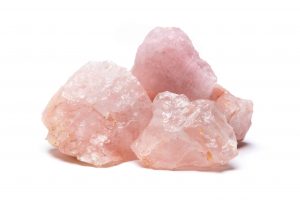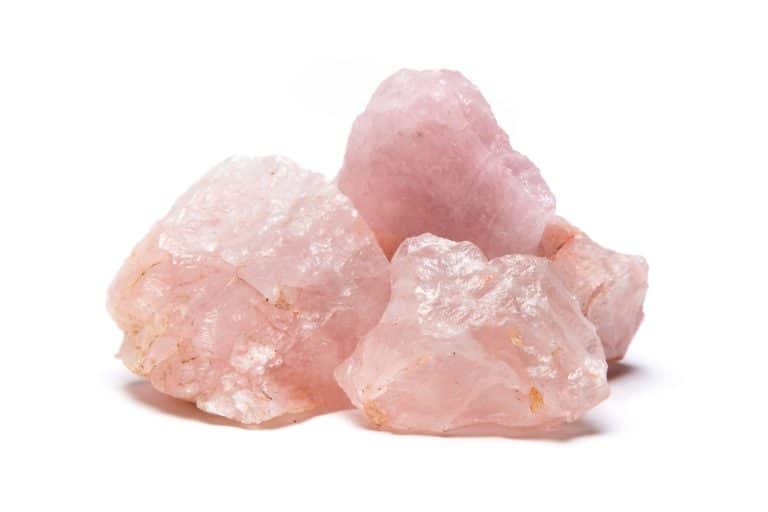 Unconditional love knows no limits, as Rose Quartz and its energies know all too well. This crystal is not only symbolic of romance, but also the love of family, of one's career, or even love of life itself. If you've been feeling down of late, this influence is very much appreciated!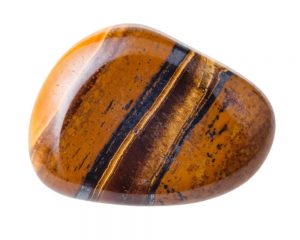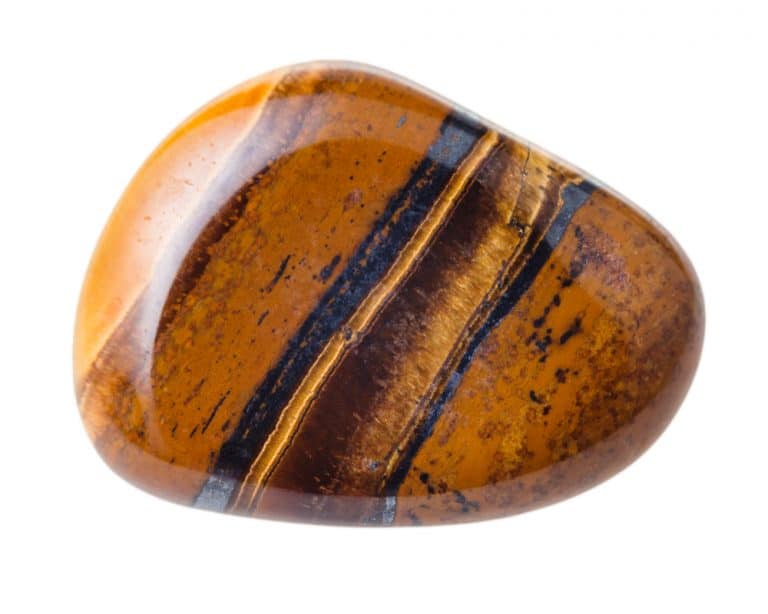 Befitting the name, leave it to Tiger's Eye to be the stone you need when it's time to feel courageous. It awakens a braver side of you, but it does so in a way that isn't superficial.
That's because self esteem and a deeper insight into yourself – your strengths and your weaknesses – is the kind of energy that Tiger's Eye offers. Confidence comes from just these kinds of insights, and so it's only natural you'll be braver for coming to terms with these sides of yourself.
Citrine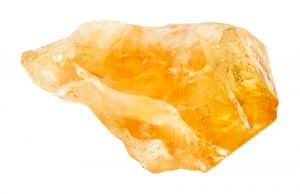 Vibrant in color and also in its energies, Citrine is a crystal that can't help but inspire positivity and determination. It connects to your solar plexus chakra, which is where the majority of energy exchange between people actually happens, as well as some intuitive insights – or 'gut feelings', as we often call them.
But alongside strengthening these parts of ourselves, Citrine also promotes the idea of growth. That's growth of an individual, growth in a relationship, growth in financial abundance – anything you turn its powers towards.
Citrine boosts your confidence accordingly too, so if you've been feeling on the back foot lately, turn to this crystal to help you get back on track and ready to speak your piece.
Aventurine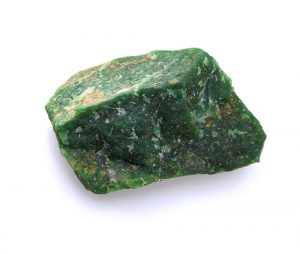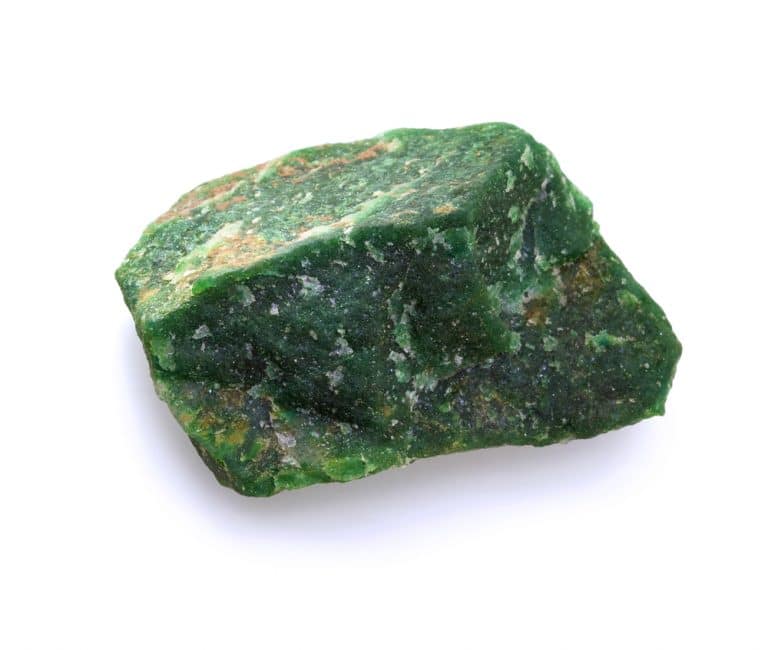 Aventurine is a crystal that's closely connected to the heart chakra, and that's where a lot of old sayings about following one's heart are born. Yet in keeping with the adventurous sounding nature of this crystal's name, these energies inspire you to follow your heart with daring!
There's a sense of playful risk taking involved with Aventurine. Many have dubbed it the Gambler's Stone, believing that it connects you to good fortune and lucky streaks. While belief in luck differs from one person to the next, a little extra good fortune coming one's way hardly hurts!